NextGen: challenging our philanthropic approaches to positive systems change
A Next Generation (NextGen) of philanthropists is challenging and expanding the array of philanthropic engagement strategies. Allowing the NextGen to inspire more established foundations can invigorate their journey to systemic change.
The NextGen may shed a different light on a variety of philanthropic approaches such as combining multiple engagement methods, new topics, impact measurement, financial investments, governance models more open to participation, collaboration and diversity, societal entrepreneurship, digital communication and data management, as well as new ways of giving.
The round table will bring together 5 inspiring examples of initiatives that exemplify some of the challenges and new strategies brought by the NextGen.
Through the lens of a high-level learning circle, the meeting will focus on two main dimensions:
What more established foundations may learn from NextGen philanthropy's innovative approaches, while remaining critical of their potential limits.
How foundations could benefit from integrating or strengthening collaborations with NextGen philanthropists?
Case studies
In 2007, at only 9, Felix launched an initiative to mobilize youth for climate: Plant-for-the-Plant. As Climate Justice Ambassadors, the children give speeches to adults and fight for their future. In 2011, Plant-for-the-Planet took the lead on the UN Billion Tree Campaign. In 2020, Plant-for-the-Planet is an international organisation (74 countries, 88, 000 members) that has hosted over 1,500 Academies about climate crisis and planted more than 13,6 billion trees in 193 countries. Felix is emblematic of this young generation committing themselves in a militant and tailor-made way. This new generation indeed shows a growing interest for climate but do not find the right responses within the solutions proposed by governments, international organisations, NGOs nor Foundations, thus decided to go their way!
In 2016, Antonis Schwarz activist, philanthropist and impact investor, established the Guerrilla Foundation to support activists and grassroots movements working towards bringing about major systemic change across Europe in line with the concept of Great Transition. With the creation of the Guerrilla Foundation at 27, Antonis engages in atypical, committed and systemic philanthropy. The Foundation won the 2018 CIVICUS Nelson Mandela - Grace Machel Award for Brave Philanthropy. He created Good Move Initiatives to showcase his impact investments and other philanthropic engagements.
This case will be talking about: Over the years, Antonis defended a vision of philanthropy that is valued by the NextGen: to achieve the desired systemic change, priority must be given to causes rather than symptoms. This can be achieved only by being engaged at multiple levels and in multiple ways. Indeed, Antonis seeks to change and improve the society we live in through multiple means and approaches that he will be sharing with us.
Speaker: Antonis Schwarz is the Founder of Good Move Initiatives. At 16, Antonis Schwartz inherited funds through the sale of his family's pharmaceutical business, which his great-uncle founded. Now an impact investor, activist and philanthropist (he founded the Guerrilla Foundation), Antonis is committed to a more sustainable world, with less inequalities and more justice.
CASE 2 : Christian Vanizette, co-founder of MakeSense and Nils Pedersen, Head of Contest and Institutional Relations at Fondation La France s'engage
The NextGen catalyst of systemic change: MakeSense and "La France s'engage"
MakeSense is an international digital platform connecting social entrepreneurs with citizens and experts. Today, the community brings together more than 100,000 people for 3,000 social and environmental initiatives. A trusted partner of the public initiative led by former French President François Hollande "La France s'engage" since its launch in 2014, the platform helps the projects presented to reveal their full potentials. In 2017, "la France s'engage" turns into a Foundation (FRUP) for social innovation at the service of cohesion and solidarity.
The case will be talking about: At 24 Christian founded MakeSense (2010) and gave social entrepreneurship the opportunity to grow. In 2014, the encounter between MakeSense and the public initiative "la France s'engage" not only gives visibility to social entrepreneurship but also gives it a new framework. Finally, in 2017, this initiative crystallizes through a Foundation (FRUP). This case will allow us to have a look across an initiative carried by NextGens for NextGens, and its legacy now structured as a Foundation around a theme whose support framework has greatly evolved in recent years.
Speakers:
Christian Vanizette is the Co-Founder of MakeSense. Christian is also an Obama Foundation Scholar, an Advisory Board Member of the Goalkeeper initiative of the Bill and Melinda Gates Foundation, and a member of the French Government Digital Council. Ashoka Fellow since 2013, he was recognized by Forbes as a "30 Under 30" Entrepreneurs in Europe.
After being sponsorship advisor at the Fondation EDF, Nils Pedersen joined la Fonda (think tank of the associative world) in 2016. Nils was put in charge of the annual contest and institutional relations for the Fondation la France s'engage (FFE) in 2017.
CASE 3 : Sam Bonsey, Executive Director at The ImPact
Why and how are the NextGen leading the change for impact investing in philanthropic families?
The ImPact is a global network of families committed to making more impact investments more effectively. The network produces impactful investment guidelines to help families decide where and how to invest, as well as general, regional and thematic impact studies.
This case will be talking about: Through his personal and professional experience at the ImPact, Sam has a clear understanding not only of the new tools available to NextGen but also of the challenges faced by families who choose impact investing: the definition of a new investment strategy, the complexity of this new way of investing, investments riskier than the average, etc. Sam's experience sharing will allow us to better understand the role of NextGen in the new modes of action and engagement in family philanthropy, and in particular around impact investing.
Speaker: Sam Bonsey is Executive Director of The ImPact. Sam is also a member of the board of directors and the investment committee of Keller Enterprises, a family office committed to values- aligned investing. In 2015, Sam was recognized by Forbes as a "30 Under 30" Social Entrepreneur. In 2010, Sam co-founded the 2Seeds Network, an NGO incubating community driven development projects in Tanzania.
FundAction is a new participatory fund making grants for social transformation, organized around a community of activists based in Europe to support social movements working towards a transition to a just and equitable world. FundAction was born out of conversations between activists and funders. In 2016, four foundations (Open Society Initiative for Europe, European Cultural Foundation, Charles Leopold Mayer Foundation and Guerrilla Foundation) decided to pool funding. FundAction's goals are to shift power to make decisions about funding from foundations to those closer to the issue, strengthen collaboration and build the capacity of social movements they work with.
The case will be talking about: FundAction is built from the start in a democratic and participatory way. Through participatory grantmaking it seeks to involve the beneficiaries of their programs, ie those directly affected by the problematics they are facing or willing to solve, in decision-making about where and how the funds should be attributed. FundAction aims to demonstrate how this approach allows a more effective way of engaging in philanthropy and addressing some issues related to power between grantmaker and grantees.
Speakers:
Vivian Paulissen: Vivian is Head of Programmes of the European Cultural Foundation and a member of the Board of Directors of EDGE (Engaged Donors for Global Equity). She considers herself a privileged 'activist in residence' of philanthropy
Joe Doran: Joe is part of the Facilitation Group for Fund Action in Europe and a director for Expert Citizens and trustee for Expert Link in the UK.
CASE 5 : Alexis Bringuier, Head of Fondation Etoile
An impactful foundation creating opportunities for young people and deeply rooted in family philanthropy that generates intergenerational bonds.
The Fondation Etoile is sheltered by the Fondation Entreprendre, founded by the Mulliez family and focused on entrepreneurship. The Fondation Etoile is dedicated to help create a favourable environment so that each person can be autonomous, responsible and a "true citizen". The Fondation is also a place for the engagement of the new generations of the family, thanks to its innovative governance, its operating methods and the topics it addresses.
This case will be talking about: The Foundation Etoile is strongly impregnated by the NextGen concept. Firstly, it has created an operative and governing model that offers a place of choice to the family's NextGen members, giving them a right of participation to the same level as the older generation, independently of the funds committed. Secondly, it responds to the aspirations of the NextGens with the topics it addresses (education, learning, entrepreneurship, etc.) as well as in the approach (notions of impact, transparency and system change). The Foundation Etoile is therefore a tool for engaging the NextGen of the family, but also a tool for intergenerational dialogue within the family.
Speaker: Alexis Bringuier is Head of the Fondation Etoile.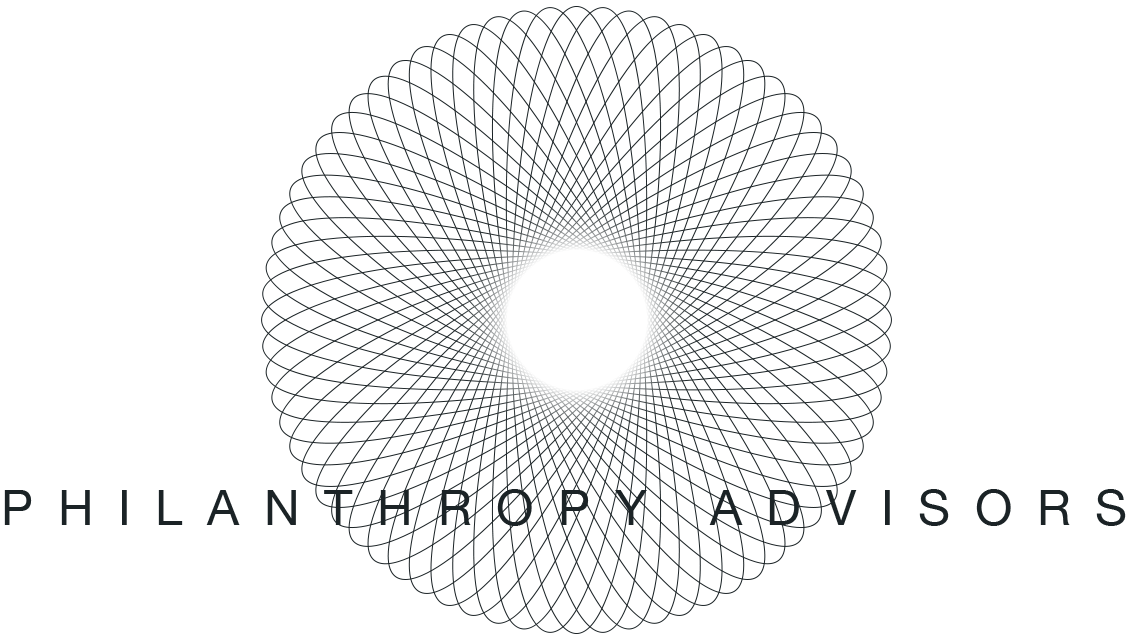 In collaboration with Philanthropy Advisors

 

 

 

 

//php print $feed_icons; ?>