The Enterprise, Innovation & Sustainable Development Circle of the Foundation for Future Generations, HEC-ULg, GRE-Liège and UWEL had the pleasure to welcome you to:
The triumph of emptiness.
Grandiosity and marginalization of reality
in corporate life.
Conference of Prof. Mats Alvesson (University of Lünd, Sweden)
Tuesday 16 December 2014
In order to meet the various challenges of current times (circular economy, industrial ecology...), our business practices must change and become more sustainable.
Will the management methods that we currently apply and teach make such a change possible? "No", answers Mats Alvesson. His analysis shows how far our companies' daily life appears to be from the surrounding reality and his contribution constitutes a salutary step backwards in our disturbed times.
About
Mats Alvesson (1956), is a Swedish professor of business administration at Lünd University (Sweden) and at University of Queensland Business School (Australia), whose research spans the fields of organization and leadership studies. He is particularly known for having made key contributions in forming the field of critical management studies.
He has published 20 books with leading publishers and hundreds of articles. The Triumph of Emptiness (Oxford University Press) has been published in 2013.
Partners
an initative of : 

with the support of :

in collaboration with : 



officially supported by: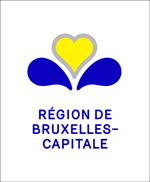 //php print $feed_icons; ?>