//php print $breadcrumb; ?>
A medical device that provides lasting relief from painful periods
Link with FFG
Lauréat Prototyping the Future 2023
The b_relieved team consists of Idris Mughal, a Business Engineering specialized in medical devices, and Mariam Harouch, a business lawyer. They have combined their skills to launch b_relieved, a medical device that provides long-lasting relief from pain associated with menstruation.
This project was born in 2021 as part of the Triaxes+Project at the Université libre de Bruxelles and received the highest distinction. In 2022, Idris and Mariam joined the StartLAB.Brussels, where they benefit from the necessary expertise of their coach Joëlle Noti in order to develop the project.
Painful menstruation, also called dysmenorrhea, affects up to 50% of menstruating women causing, in some cases, extreme pain affecting their quality of life. This pain can also lead to significant costs, a feeling of unease and an inability to perform daily activities.
The development of a medical device presents many challenges, including complex regulations and high costs. However, Mariam and Idris are determined to develop a Medtech startup that positively impacts women's well-being. To achieve this, the grant offered by the Foundation for Future Generations will help them to progress in the development of their prototype.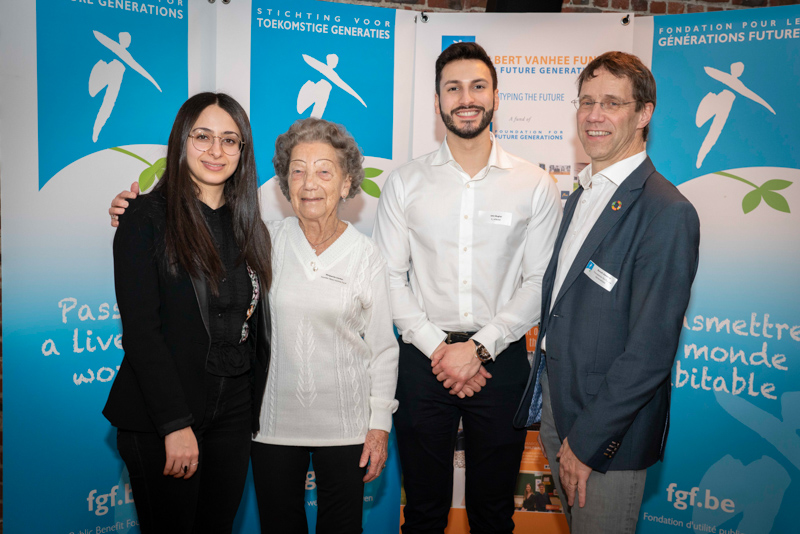 "We were motivated by the lack of reliable solutions without side effects for severe menstrual pain. Our goal is to develop an innovative medical device that offers long-lasting and effective relief. As student-entrepreneurs, we benefit from a unique experience that allows us to combine our passion for Medtech with our thirst to solve important challenges for the society. The grant will allow us to fund the services of professional companies for the development of our medical device, which will help us ensure the quality and reliability of the product." 
b_relieved wins a €5000 prototyping grant.
//php print $feed_icons; ?>